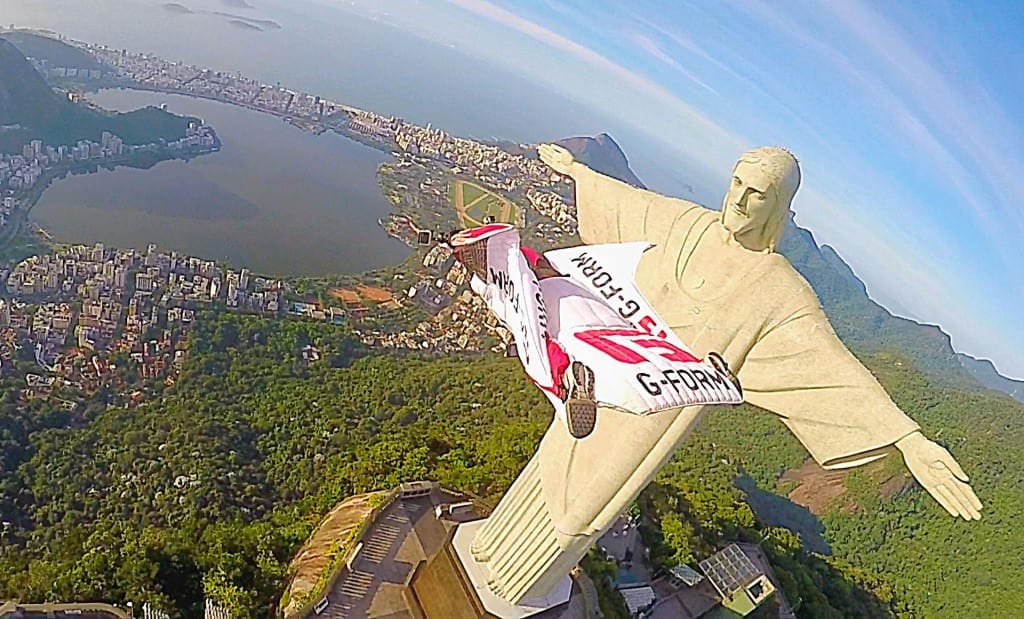 World Champion Basejumper
Fired up by Foodie Fit!
About Jamie
Jamie Flynn is a former Elite soldier from The Parachute Regiment SFSG and served in both Iraq & Afghanistan. After leaving the Military Jamie became an extreme sports athlete specializing in Wingsuit BASE Jumping.
Jamie is 5 x UK Skydiving Champion & 2012 Extreme BASE Jump World Champion.  Since moving to Squamish, BC Jamie can now be found flying off The Chief in his wingsuit, Ski Patrolling at Grouse & Whistler or training at The Sound MMA.
Jamie's physical schedule is extremely busy & requires the correct nutrition to keep his fast-paced lifestyle going and that's where Foodie Fit comes in.
In his own words:
"My days are ram packed from the moment I get up to the moment I go to bed. Foodie Fit keeps me going.   A normal day would consist of a BASE Jump in the morning, overnight oats for breakfast, MMA training straight after, lunch (Mexi bowl being my favourite) mountain biking in the afternoon, work, study, video games and then bed…. as you can imagine I'm extremely busy, not to mention I have to fit in work & study where I can. Being on the go I don't have much time to prep my meals and if I did they wouldn't taste as good or have the variety of the Foodie Fit offers.
The summer is here, and as the Covid restrictions change its giving us more time to plan our adventures.  Coming up I will be getting more and more jumps in over Squamish, exploring the back country on hiking/camping adventures, I'm training hard in my Jiu-Jitsu with the hope I can compete again by the end of the year; but we shall see.
If you live a busy life, I would highly recommend Foodie Fit meals to everyone. Eat healthy, eat clean and have the energy to destroy the day!"
Check out this new film about Jamie
Follow Jamie on:
Instagram: @jamieflynnbase
Facebook: /jamieflynnbase
TikTok: @jamieflynnbase
YouTube: jamieflynnbase