Ready-Made, Fresh Meals,

Delivered
No other mealprep company offers all of this:
Local
8-Day Fresh Guarantee
Sustainable Vacuum Packaging
Pasture-raised Protein
$69 Minimum Order
Free Delivery
Place Your Order

Select your meals for the week online and place your order! Our menu is made to provide results, with portion controlled, freshly-prepared ingredients! Meals are vacuum sealed and stay fresh in the fridge for 8 days guaranteed!

Receive Your Meals

Pick up from any of our partner locations or let us deliver directly to you! We deliver Tuesday, Sunday and Wednesday for your convenience.

Heat & Eat

Save time, and get out of the kitchen! You don't have to stress about the shopping, prep or clean up! Our meals are delivered in vacuum-sealed compostable containers, and ready for you to eat, all you have to do is reheat!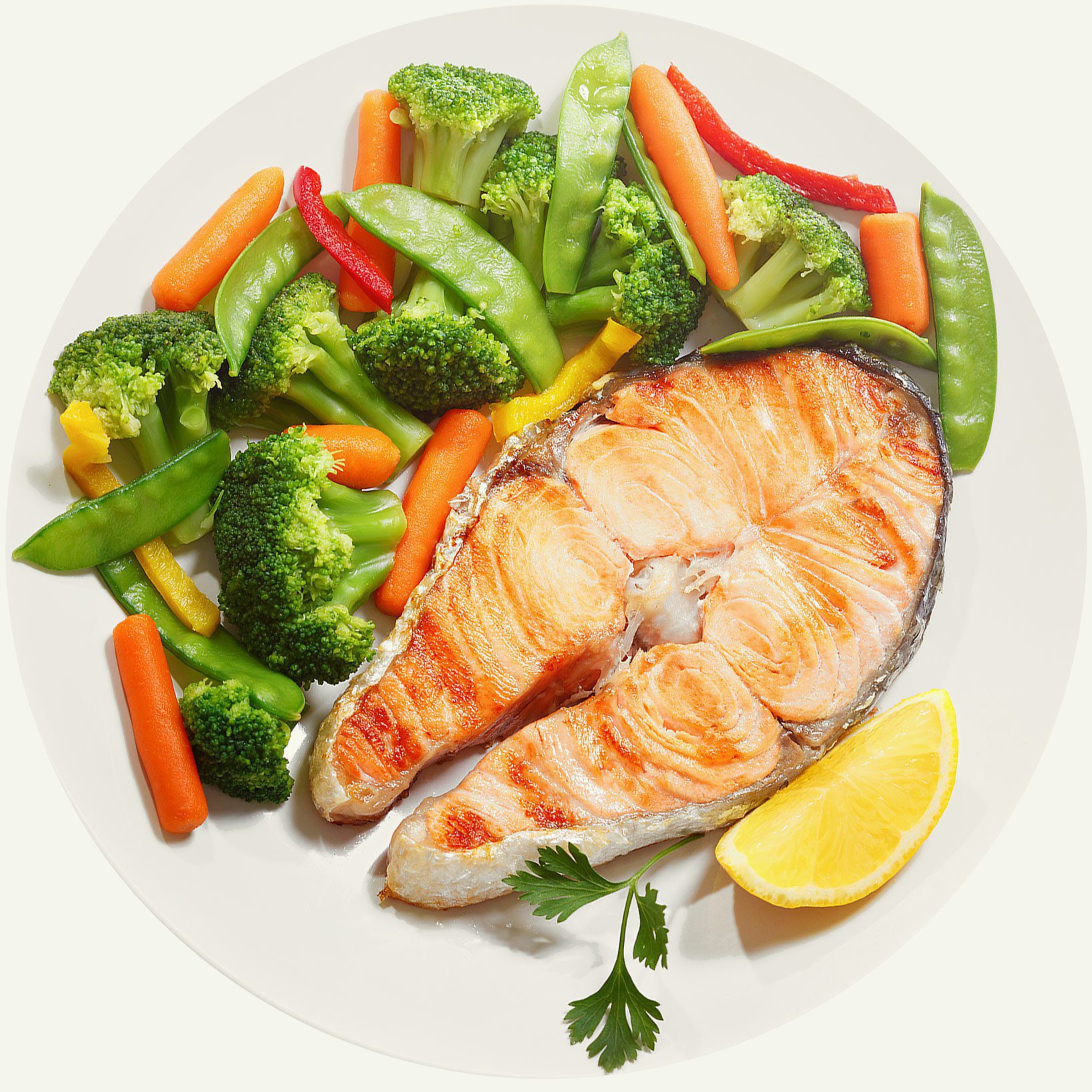 FREE DELIVERY


$69 minimum order
We deliver Sunday and Wednesday for your convenience!
R Mandryk
★★★★★
We just began receiving meals from Foodie Fit and are delighted with each one. They are wonderful! It is great that we receive the calories/protein etc., for each meal as we work towards better fitness. Many thanks.
Response from the ownerDear Customer,We're delighted that you're enjoying your meals from Foodie Fit! It's great to hear that our calorie and protein information is helping you on your fitness journey.Thank you for choosing Foodie Fit, and we look forward to continuing to serve you well.Best regards,The Foodie Fit Team
joey wheeler
★★★★★
Great portion and the taste is delicious and healthy. May I make a recommendation. You can do a keto diet base like cauliflower rice and alot fat.and alternative sugars? Keto is diet that helps people with health problems and cannot eat carbs or sugar Just food for thought.
Response from the ownerHi Joey, thank you o much for your great review nd suggestions. we do have the option for people to do strictly keto through our 'build your own' menu but I'll definitely let the chef know about your recommendation!
Sheldon Shaler
★★★★★
Amazing service, food is great very happy!
Response from the ownerThank you for your kind review! Glad to hear our team is doing a good job!
Elizabeth Kruger
★★★★★
My son absolutely loves and appreciates the convenience of these meals and the numerous choices available.
Response from the ownerThank you for your review. We're glad we're able 2provixd nutritious and delicious meals to your son
Cameron Mosley
★★★★★
5/5 the food and service has exceeded my expectations. You guys have a good team at Foodie Fit and I thank you.
Response from the ownerHi Cameron, I am glad you are recognizing the team! We do have a great team and I always make a point of sharing the reviews with them. Thank you for your kind words and we look forward to serving you in the future!
Olive Alexander
★★★★★
Best meal service I've used in the Vancouver area (and I've tried 4-5 different companies). Good is yummy, great variety, healthy, and reasonably priced. Trays are biodegradable, never leak, and shipments are trackable and are delivered on time. I just keep ordering these, they're so convenient and I actually look forward to eating them.
Response from the ownerThank you so much for your wonderful review. We're so happy to know we have a positive impact on your life.
Joy Sutherland.
★★★★★
I absolutely love the convenience and the food is quite delicious but most of all the customer service is impeccable 👌
Response from the ownerThank you!
Juliana Fridman
★★★★★
Very impressed with Foodie Fit! Great options to select from, impeccable communication system from the moment of purchase to delivery - and food arrived fast (tracking the delivery was a super cool feature). I was also surprised how good the food tasted. And last but not least, the packaging is the most sustainable option I've seen in this market so far (as I am testing a few companies to decide which one suits me best) - the container is compostable, how cool is that?! And I just read more about their sustainable practices and love them now even more. About to do my second order now! Happy customer here.
Response from the ownerthank you for your great review. We're so happy you like our service and especially the environmental aspect that we've worked so hard on that makes us believe in what we do.
Kelly Szalai
★★★★★
Foodie Fit is awesome. Robert and his team are incredibly efficient and helpful. They respond to my emails within an hour or two for any questions I may have. The food is delicious and the portions are very large. They have a great variety of foods to choose from and delivery to your house is free. I highly recommend because of the food but more so because they have absolutely incredible customer service.
Response from the ownerThanknyou Kelly, glad you appreciate our service
Beeb S
★★★★★
This is now my third food subscription and so far it is the best. The cost is justified given the quality of food, the precise delivery schedule and the driendly delivery person. SUBSCRIBE!
Response from the ownerThank you for your lovely words. We're so happy you found us
Christine "Hello"
★★★★★
Excellent and delicious food!New customer. Ordered one week of meals.Sloppy Joe wrap, turkey dinner, muffins, breakfast and much more are yummy!It may cost a tad more than most but the food is so fresh, clean and healthy.Their delivery service is on point too. Day of delivery you can track the driver and be notified instantly of delivery. Super impressed so far!
Response from the ownerGreat to hear you. Enjoyed the service and thank you for your kind words
Nick Bennett
★★★★★
Great meals and awesome customer service!
Response from the ownerThank you so much nick
Jay Steve
★★★★★
Response from the ownerThank you Jay!
Sandra Sirutis
★★★★★
Excellent service! Great food! Healthy, reliable and delicious! Sooo easy! As a single person It helped me because I was able to eat things that I would never cook on my own and now that I'm married I still get them and have them for my lunches 🙂
Response from the ownerSingle or married, we're always there for you! Thanks for the wonderful words!
meral kurultay
★★★★★
Response from the ownerThank you for your positive feedback
Gyeongmin Lee
★★★★★
Response from the ownerThank you
Lavadi k
★★★★★
Love it , have been order from them almost a year, very convenient and good customer service.highly recommended.
Response from the ownerThank you so much for your wonderful review. We are very happy you found us.
Wallace Paro
★★★★★
Response from the ownerThank you Wallace, glad you found us
Jennifer Moore
★★★★★
Love the food, but more importantly love the people who run FoodieFit! No matter what, they continue to come through week after week❤.
Response from the ownerThanks Jennifer, we try to be there for our customers always
D T
★★★★★
Enjoyed foodiefit meals for over a month while working locally. 12-13 hour shifts per day , it made my life so much easier not having to meal prep lunches and cook supper. They would deliver right to my door weekly. Really gave me more time to enjoy my evenings after work and get a satisfactory workout in and they make macro counting so much easier because it is already done for you. The meals were delicious, didn't have anything I didn't enjoy.. my 2 favorites are the salmon poke and the breakfast burrito.
Response from the ownerThank you DT, glad we were able to help you while you were in town. See you next time!
A M
★★★★★
Response from the ownerThank you for the stars, we appreciate it!
Leo Liu
★★★★★
Response from the ownerThank you Leo

With a subscription you don't have to worry about getting your meals. Your order will automatically be generated and delivered so you won't be left without meals. Best of all, it comes with 10% off with no commitments and change your meals any time
Blog
Intuitive Eating Explained
Intuitive Eating Explained [It's about balance] Written by: Kiki Athanas , our In-House Wellness Consultant. Do you struggle to find true "balance" …