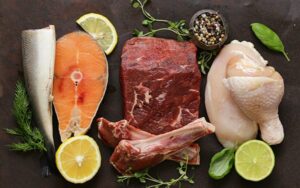 More Sustainable Protein
We only use humanely- and pasture-raised beef and chicken. This helps to mitigate the impacts that our meat consumption has on the planet. All our seafood is certified by one of several sustainability organizations.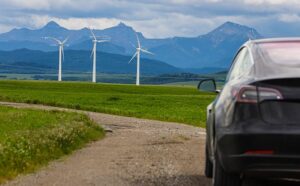 Electric Delivery
All our deliveries are done with 100% all-electric vehicles. That's right, we do not use any gas which greatly helps to mitigate the impact our business has on the environment.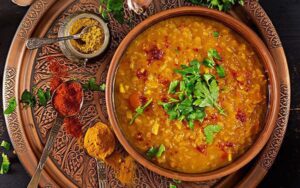 Plant Based Options
Although more sustainable meat sources are a great start, we also believe we should reduce our animal protein consumption overall. We have therefore committed to adding more plant-based options to our menu.
We are keenly aware of the impacts our lives have on the environment and the fact that we must all do what we can to help provide a sustainable future. Choosing to use a ready-made meal delivery service such as Foodie Fit actually already contributes to a more sustainable world. Here are some reasons why:
– We buy in bulk, our supplies come large shipments on routes that trucks already travel with less packaging. Where each individual or family might go to the store, we 'go to the store' once for many hundreds of people at a time
– We cook in bulk which means our equipment makes a lot more food at once than your own kitchen equipment at home
– We deliver on a route, so there are no individual runs back and forth, just a straight line with hundreds of deliveries
But, we are doing more than just that…
Did you know we deliver our meals in 100% electric vehicles…!
And now, we've gone even further:
We've committed to buy our protein only from the most sustainable growers possible, so we are proud to announce that we are only using:
– Rossdown Farms Hormone- and antibiotic-free, non GMO, Free Range chicken (www.rossdown.com)
– 63 Acres Pasture Raised Beef from BC (63acresbeef.com)
– Oceanwise or MSC certified seafood (www.msc.org)
A part of the solution to the environmental crisis is for us all to eat less animal protein, we have also committed to offering more plant-based meals and meat alternatives. As our menu expands, we will focus on having at least 40-50% of our menu plant-based.
We would love to hear from you and any ideas you might have to make us more sustainable. We're always open to great ideas.