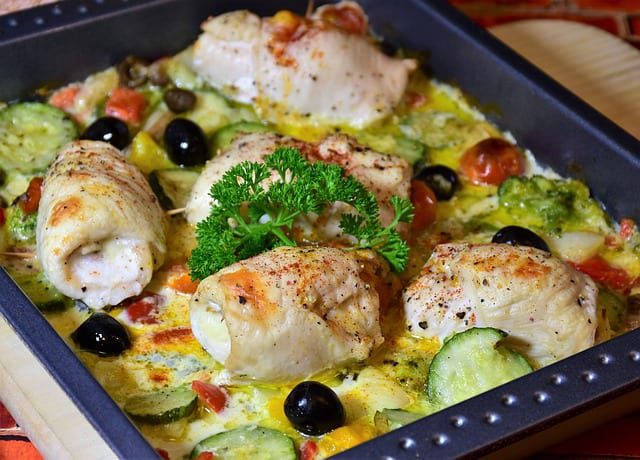 Have you decided to try a low-carb diet? A low-carb diet can bring many health benefits from weight loss and blood sugar control to improved heart health. However, if your previous diet mainly consisted of pasta and rice, then you may find it difficult to switch up your eating habits completely.
But don't fret! Did you know that you can have delicious low-carb meals delivered right to your door? Here is how a low-carb meal delivery can help you reach your goals.
You Won't Need To Research Recipes
Compared to a regular diet, cooking delicious low-carb meals can take some creativity and feel more labour intensive. After all, it's easier to boil pasta or make a sandwich than to marinate and broil a piece of salmon. Coming up with new recipes can be difficult and take some trial and error, especially at the beginning.
This is where a meal delivery service can come in useful. The work is already done for you, so you'll no longer have to worry about finding new recipes!
You Will Save Time
If you're on a health journey, you've probably heard that meal prepping is the best way to stay on track. But when it comes down to it, who has the time? Most of us live a busy lifestyle and would rather spend the weekend with our friends than cooking for hours on end. The good news is that with a low-carb meal delivery service, you can save all those cooking hours for something you love instead.
You Will Eat Delicious Food
Another big challenge of trying out new recipes is making your food taste exactly the way you want it. Eating healthy doesn't have to mean salads and bland food. With a low-carb meal delivery service, you'll be able to enjoy your meals while getting the added health benefits to get you closer to your goals. Trust us; your taste buds will thank you!
You Will Stick To It
Having your meals delivered directly to your door makes sticking to a low-carb diet much more effortless. Most people have a hard time maintaining their new lifestyle or diet because they don't see results. A low-carb meal delivery service will help you stay consistent and get the results you love much sooner. The result? You'll want to keep going because you feel better inside and out.
You Will Launch A Healthy Cycle
Low-carb meal delivery is the launchpad for other healthy lifestyle changes. You're less likely to give up once you see results. It may even inspire you to change other aspects of your daily routine to further your progress.
Foodie Fit is your healthy meal-prep delivery service of choice in Vancouver. From low-carb to keto to gluten-free, we cater to all diets and food requirements. All our meals are freshly prepared using the best local ingredients without any preservatives or added sugar. Visit us now to get healthy, ready-to-go meals delivered to your door!