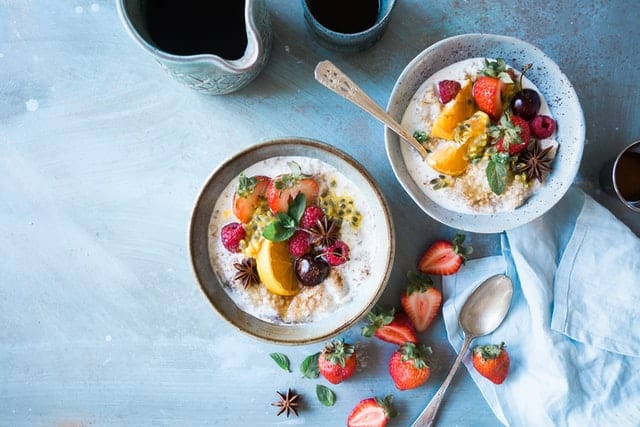 When juggling the demands of a busy lifestyle, maintaining a healthy way of living can often fall by the wayside. Commitments like work, school, and hobbies start piling up, and before you know it, you're back to your old, unhealthy ways. However, healthy living practices are essential if you want to feel energized and function at your best, even during your busiest days. So for all our busy bees out there, here are the top six tips to staying healthy on a full schedule.
Replace Unhealthy Snacks
Do you need an energy boost throughout the day? A good trick is to replace your go-to chips or chocolate bar with a healthy alternative that you also love. For example, nuts or plain air-popped popcorn are great crunchy snack replacements. Looking for something sweet? Try dark chocolate, a protein bar or even fruits!
Take A Walk
Walking is perhaps the most underrated form of exercise. It can improve your fitness, cardiac health and even prevent weight gain. Research has also shown that walking is an instant mood booster and can increase creativity and focus. So, park a little further or get off at an earlier bus stop and get those steps in. If you need a quicker way to get to work, you can also try biking to work!
Block Time For Exercise
If you want to incorporate more physical activity into your day, then it's time to create an exercise routine. Simply pick a time slot and block it off for exercise. Whether it's getting up a little earlier for an exercise class or sacrificing TV time for a quick gym session, prioritize an hour or so each day to focus on your physical health.
Drink More Water
You may be surprised by how merely staying hydrated can make a difference. Most of us are more dehydrated than we think. And no, coffee does not count as hydration! If you often forget to drink water, set a refillable water bottle next to your desk so that it's accessible. You can even set reminders on your phone to remind yourself to drink water.
Keep Yourself Accountable
Whether it's a personal trainer or a workout buddy, keeping yourself accountable is a great way to stop yourself from skipping the gym because "something came up". You can also join a local sports league to stay accountable. You're more likely to show up when there's a team of people depending on you!
Commit To Meal Prepping
Meal prepping not only saves you time during the week but also removes the temptation of fast foods and takeout when you're too tired to cook after work. Try planning out your meals on the weekends and prepare them in advance. That way, you can grab and go in the morning!
Are you not a fan of cooking? Or maybe you'd rather spend your weekends with your friends or at the gym rather than in the kitchen? Foodie Fit has you covered. Enjoy the pros of meal prepping with Foodie Fit's healthy meal delivery service! We deliver freshly prepared meals straight to your home or office in the Greater Vancouver Area. Make healthy eating easy with Foodie Fit today!