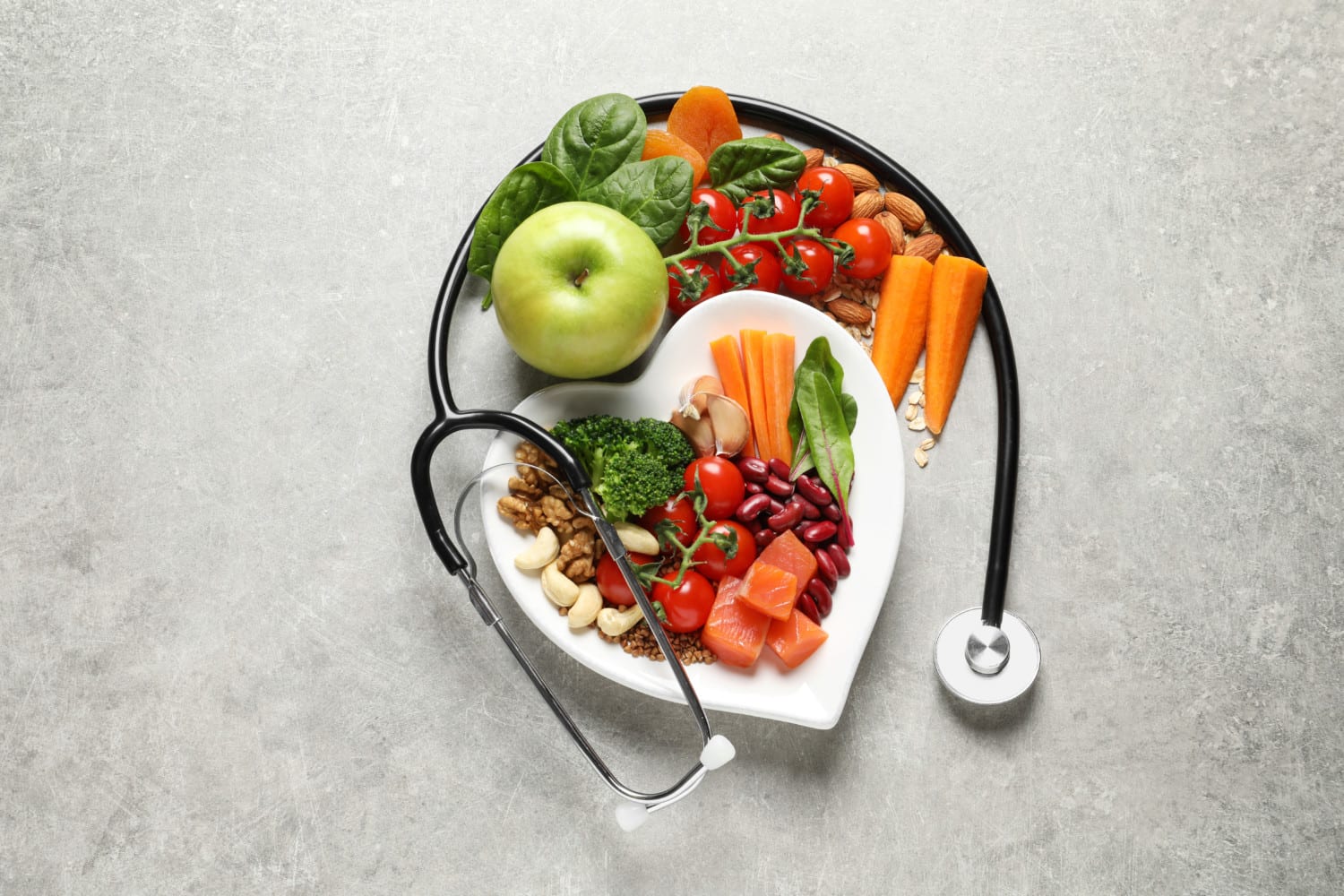 Eating heart-healthy can do wonders for the overall quality of your life. It will help keep your cholesterol levels under control, reduce your risk for heart disease, and give you more energy to enjoy your days.
Components Of A Heart-Healthy Diet
Plenty of fruits and veggies
Fruits and vegetables contain a wide variety of nutrients and natural dietary needs. They are a great way to fill you up without including artery-clogging elements.
Fibre is a great way to maintain gut health and aids with digestion. With proper digestion, the body can successfully absorb the necessary nutrients. Get your fibre from whole grains like oats and brown rice.
Fish contains fatty acids that the heart needs to function at maximum potential.
Limit heavy meats and dairy
Consuming meats like steak and lamb every day can contribute to clogged arteries. Instead, try lean meats like chicken breast or meat alternatives like tofu and legumes. The same goes for dairy products, swap out your heavy dairy for alternatives like coconut based yogurt and almond milk.
Heart-healthy diets don't have to be bland, they just shouldn't taste too salty! Branch out of salt and pepper, try seasoning your dishes with garlic, spice, and even lemon.
Understand proper portions
Part of eating heart-healthy is eating proper portion sizes. Half of your plate should consist of fruits and vegetables; the other half a healthy mix of carb, dairy, and protein.
Limit processed foods and added sugar
One way to easily limit the amount of trans fat, added sugars, and cholesterol is to eat loads of whole foods. Whole foods are naturally unprocessed and don't contain refined sugars.
How To Eat Heart-Healthy
Start with small changes, if you drink three glasses of wine every night and eat takeout once a day, try drinking one or two and limit takeout to once a week. Honour your cravings, but look for healthy solutions. For example, if you're craving chocolate, try dark chocolate as opposed to a heaping slice of chocolate cake. Finally, commit to it. Understand that this is a lifestyle and seeing changes will take time and patience to develop.
It can be hard to plan a heart-healthy diet each day, thankfully there are options like Foodie Fit who offer specialized and pre-cooked meals for customers looking to cut down on their prep time while staying on track. Contact us today to learn how we can help you stay heart-healthy!